Who Am I?
I have tried to dedicate my life to advancing the causes of labor, peace and social justice as a lawyer, a musician and an activist.

For over thirty-five years, I have practiced law in Newark, devoting myself to unions, employees and the Constitution. I am presently a solo practitioner. Previously, I was Managing Partner of Reitman Parsonnet, PC, where I entered the private practice of law under the tutelage of the late Sidney Reitman.

When I am not in my office or a court room, you can frequently find me on a picket line, supporting worker and community struggles, working for peace and responsible government, defending free speech rights, or raising fighting spirits as the Director of the Solidarity Singers of the New Jersey Industrial Union Council.

Bennet D. Zurofsky

Over the years, my primary practice has been the representation of many international and local unions. I have also helped hundreds of unrepresented employees in efforts to obtain justice from their employers.
I regularly provide pro bono representation and advice in support of activists working for progressive change throughout New Jersey. I am particularly known for assisting demonstrators when they stand their ground and exercise their free speech rights in the face of police hostility. My current pro bono activity includes: serving as General Counsel to the New Jersey Poor People's Campaign and providing ongoing advice and representation to many groups that are part of the New Jersey Resistance to the Trump Administration.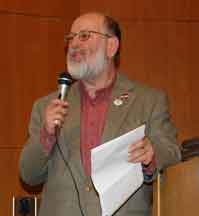 As a litigator, some of my notable victories include: defending the constitutionality of the New Jersey Community Right to Know Act against a challenge brought by the chemical and pharmaceutical industries, obtaining public deportation proceedings for a post 9/11 detainee who the Department of Justice had declared subject to a secret trial, and eliminating sexually discriminatory "obstacle course" testing for municipal police officers.
I was also instrumental in ending unconstitutional conditions of confinement in the jails and the juvenile detention center of Newark and Essex County through my service as Special Master for the United States District Court. I have also been Chairman of The New Jersey Supreme Court's District Ethics Committee for Essex County.
I am active in national and local professional associations, having served as a member of the National Advisory Board of the AFL CIO Lawyers Coordinating Committee, the Executive Committee of the New Jersey Chapter of the National Employment Lawyers Association and the Executive Committee of the Labor and Employment and Alternative Dispute Resolution Sections of the New Jersey State Bar Association. I am presently a member of the Ethics and Sanctions Committee of the National Employment Lawyers Association.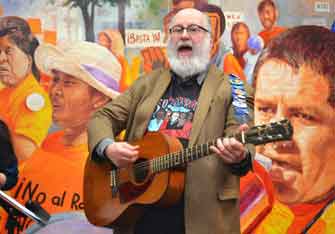 Many also know me as a performing musician since I was 15. I sing and play guitar, banjo, mandolin, fiddle and various drums and percussion instruments. Since 1995, I have appeared almost exclusively with the Solidarity Singers of the New Jersey Industrial Union Council, which I direct. For more than a decade, I was a member of the Board of Trustees of Sing Out Corporation, which was founded by Pete Seeger, Woody Guthrie, Paul Robeson and others in 1951, the same year that I was born, and publishes, among other things, Sing Out! Magazine, Rise Up Singing and Pete Seeger's autobiographical songbook Where Have All the Flowers Gone?
The New Jersey Chapter of the National Employment Lawyers. Association named me the "Employees' Best Friend" in 1996. In 2002 I received the "Hope Shapiro 'Bread and Roses' Award" from New Jersey Peace Action and in 2005 the Work Environment Council gave me its annual award. In 2009, The American Labor Museum/Botto House National Landmark gave me a Special Recognition and Appreciation Award for my efforts on behalf of workers as both a lawyer and a musician. In 2011 I was honored by New Labor, a workers center that primarily serves temp agency workers and day laborers in the immigrant community, for "protecting our right to organize." In 2018 the Society for Ethical Culture of Essex County, New Jersey, honored me with its Local Hero Award.
I have also been honored to serve as the President of several non-profits, including Community Access Unlimited and the Folk Music Society of Northern New Jersey.
Since 1999, I have been listed in Woodard/White's "The Best Lawyers in America" and New Jersey Monthly's "Top Lawyers, New Jersey Attorneys Name Their Favorite Lawyers." I am also listed as a "Super Lawyer" and was the subject of a feature article highlighting my musical activism in New Jersey Super Lawyer Magazine in March 2008. I have been given an AV Preeminent rating (their highest) by Martindale-Hubbell.
I live in Maplewood with my wife Susan J. Vercheak, who is Associate General Counsel, Utility Affairs, for Consolidated Edison Company of New York, Inc., and was formerly Chief Deputy Attorney General of the New Jersey Division of Law's Public Utilities Section. We are the parents of adult twins, Hannah and Sam.